Each April sees the return of The 'Exmoor Beauty.' This 100km cycle will test the stamina and endurance of those wishing to take part. In addition, this mass participation event offers cyclists a fantastic opportunity to cover the ground of beautiful Exmoor in spring. Where the autumn event 'Exmoor Beast' is a gruelling hill slog, the Exmoor Beauty has somewhat more emphasis on the stunning spring Exmoor landscape. Having said that, the terrain makes for challenging riding, with plenty of ascents for good thigh burn.
Exmoor Beauty Cycle Route
The route is undertaken in a clockwise direction and covers 100km (62 mile), total ascent 2120m (6956ft).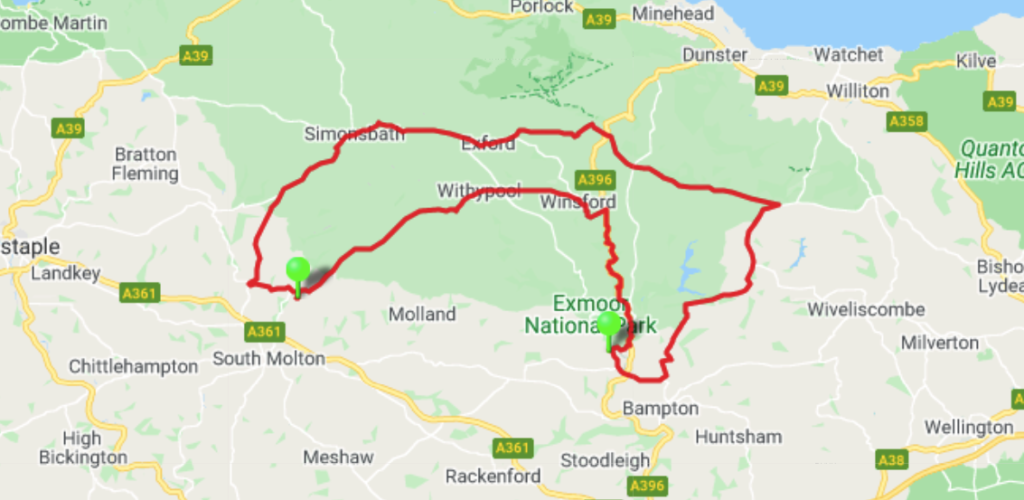 How to Enter
For more details and competition entry, find more at the official Exmoor Beauty website.
Other posts you may be interested in
Find contact information for bicycle hire on Exmoor or see our top 10 things to do