The Best of Exmoor
Chapel Cottage, Exford
Exford
6
Guests

2
Bedrooms

2
Bathrooms

pets
welcome
Chapel Cottage in Exford nestles in the heart of Exmoor National Park and close to the Somerset-Devon border. This cottage is divided over three levels and provides a rural retreat in this lovely village location and a great base for exploring the magic of Exmoor! Chapel Cottage sleeps 5 guests (+1)
---
---
The region
Exford is situated pretty much in the centre of Exmoor offering great access to all that Exmoor has to offer.  It is a small rural village based around a traditional village green with children play area, beside it sits the village shop and post office.  Exford and the surroundin...g area is famous for its beautiful and unspoiled countryside making it ideal for hiking, biking, riding and fishing.  

Just 10 minutes from Exford is Alderman's Barrow, just one example of the opportunity explore an incredible Bronze age Landscape, with it's mysterious stone settings, barrow and hut circle. A footpath runs from Alderman's Barrow to Larkbarrow which is the ruins of an isolated farm that was used for firing practice during World War II.  This area is described by Exmoor National Park as being surrounded by miles of open, rolling grass moorland, and one of the best places to experience remoteness and tranquility on Exmoor. 
+ More
Exmoor is renowned for its excellent choice of restaurants, pub-grub and cafes. In Exford there are two inns - both of which serve excellent food - within 100 yards of Chapel Cottage. Further afield, there are excellent restaurants including Tarr Farm Restaurant at Tarr Steps, Woods in Dulverton and the Michelin Star Masons Arms at Knowstone. Files in the cottage provide the owners' and guests' guidance on Where to Eat.   
Whether you want an active holiday or a peaceful one, Exmoor has the answer. And with Chapel Cottage as your base in the very heart of Exmoor National Park, nothing is very far away...

On your doorstep: 
The River Exe runs past the popular White Horse Inn, just three doors down from Chapel Cottage, and the Crown Hotel is equidistant in the other direction. Between the two, you will find a well-stocked shop, Post Office, a service station and the village green with children's play area.
Exford, in the centre of Exmoor, is the perfect base for a holiday walking, riding or cycling over the moors. Exmoor Safari, a guided Landrover tour of the moors and wildlife, departs from the White Horse Inn.

Within rambling distance (5 miles):
There are over 700 miles of paths and bridleways, over rugged moorland or alongside babbling brooks, and many stunning walks pass through Exford. For instance, there is a path north from the village to Exford Common and on to Dunkery Beacon, the highest point on Exmoor, with outstanding views over 7 counties. Many more walks are detailed in the cottage.
The largest herd of wild red deer in England and Exmoor's unique wild ponies roam the moors just above and around Exford as they have done since the time of the Domesday Book. 
Exmoor ponies are rarer than the giant panda - but much easier to see! Guided walks with a National Park Ranger take place throughout the summer. 

Within riding distance (8 miles):
Watch the stags gather at dusk in the fields opposite Cloutsham Gate, or explore the medieval clapper bridge at Tarr Steps, Dulverton.
Hire a horse locally or bring your own, to experience the countryside from a different perspective.
Phil and Heather Roberts (01642 831117) offer escorted rides in the heart of Exmoor.

Within cycling distance (up to 15 miles):
The medieval village of Dunster used to be a port in the 16th Century, although the coast has now receded 2 miles away. The very pretty town is steeped in history, overlooked by the magnificent Dunster Castle.
Explore unspoilt woodlands and moors or if the hills get too much, catch the West Somerset Steam Railway and be taken back in time...the views are spectacular.
Or learn more about the local nature at Exmoor Falconry, where you can also try your hand at clay pigeon shooting.

Within driving Distance (25 miles):
Any number of splendid gardens, such as Heddon Hall, Castle Hill, Greencombe, Porlock Weir and Hestercombe, are just a short drive away. For the more active, try fishing, sailing or other water sports Wimbleball Lake, near Dulverton
Exmoor has the highest coastal cliffs in England, and the route to the spectacular coastline takes you across the moors and down the stunning Porlock Hill - not for the faint-hearted! Or take a day trip to the captivating Lundy Island, famous for its puffins.

The Exmoor National Park is one of the most favoured destinations for walkers and walkers with dogs. The spectacular views, open countryside, accessibility to the moorland, the footpaths alongside the rivers and streams and the plentiful wildlife (Red Deer, Exmoor Ponies, Ravens, Buzzards and plenty more species) ensure that, in all seasons, you are guaranteed an enjoyable  day out in the countryside regardless of the weather. There are excellent maps, leaflets and tourist brochures destinations in the cottage which will give you guidance and will enrich your stay with at Chapel Cottage.

There are excellent beaches accessible at Saunton Sands, Woolacombe and Minehead and coastal walks along the spectacular North Somerset/North Devon coastline including Porlock Weir.
 
Recommended transport links
Airport
Bristol or Exeter
ferry port
Portsmouth or Plymouth
Train station
Taunton or Barnstaple
More tips on how to get there
Full arrival information will be provided once your booking is paid for in full.
Weekly price trends
Property Photos
Floor Plans
No floor plans available.
---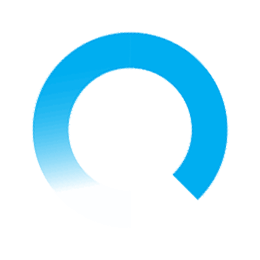 Key
Booked

Colour

Possible arrival days

Available

Best value arrival day
for a 7 night break
6 Guests maximum. Infants don't count toward the number of guests.