First Impressions
The holiday letting industry has evolved hugely in recent years. Growing ever more popular, people are increasingly inclined to choose self-catering accommodation for their holiday breaks. This market has led to a rise in the number of available holiday cottages, with competition hotting up.
Clearly, some fundamental characteristics of your holiday home will be important to prospective guests; the location, size and spaces you have available. However, not to be underrated in are many other factors well within your control to improve. The styling, interior design and photography of your property are in fact probably the most influential on attracting customers to choose your property.
Colour and Design
Sofas, curtains and pillows – can make all the difference! Although sofas and curtains can be expensive, they tend to be well worth the investment.
• Keep it simple and in-toning. Even for rural rustic cottages, we recommend simple plain colours and clean contemporary design.
• 'Cool' colours such as whites creams blues and greys often photograph well and help to give an impression of tranquillity
• If you prefer a more colourful interior, try to go for splashes of bold amid a more 'plain' background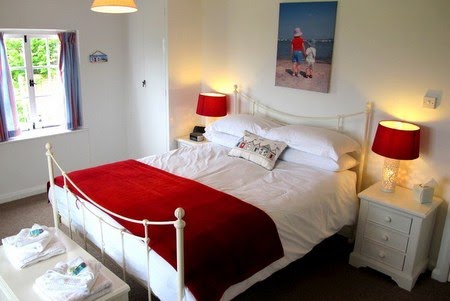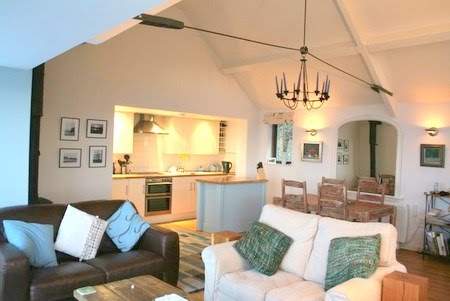 Beware of this look: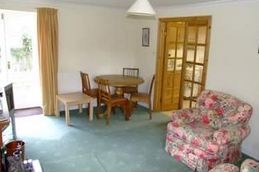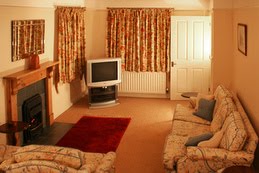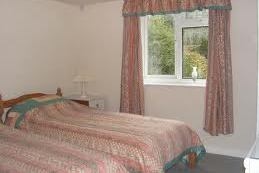 • Floral or other mixed patterns are often difficult to photograph well and can risk looking dated
• Remember, furniture and soft furnishings are most often giveaway items to show the quality of a holiday let. They can be an expensive investment, but cast off sofas and old curtains can lose you a booking in seconds. Consequently, failure to replace them is a false economy.
The Bed
At the heart of any great holiday cottage is the bed. A bed should look inviting. A set of faded linen from the 90's with one pair of Tesco value pillows and grannies old headboard are best avoided!  We would recommend good quality white 100% Egyptian cotton. Perhaps add a colourful throw along the bottom of the bed and a generous number of good quality pillows.
When taking photographs, take extra care making up the bed to optimise camera-appeal. Ensure the duvet is well stretched across the bed, and make sure the foot of the duvet is straight and covering the mattress. Plump up the pillows and again ensure they are in-line and symmetrical.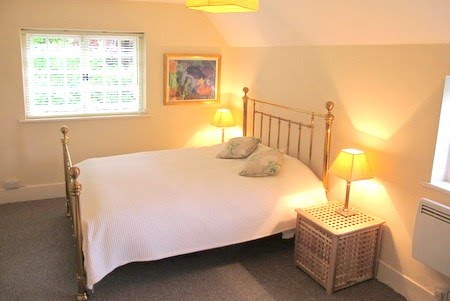 Beware of this look;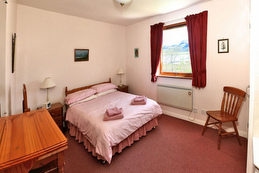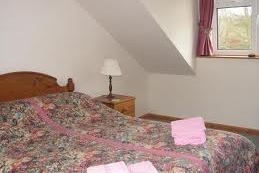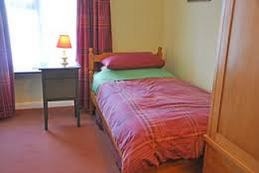 The Exterior Shot
When considering the exterior shot… What a difference it can make to take the photo on a blue sky day. A dreary wet exterior photo isn't helping prospective guests take the bait. It can be tricky for us to coordinate a photo shoot for you on a sunny day, so next time the sun is out, grab your camera and take a few new shots.
Other Considerations
Internet
People now do expect wireless internet access whilst they are away. Be aware that this may be a make-or-break for deciding on your property or looking elsewhere. Although this may mean some time and expense on your behalf to install and get up and running, this is a near essential component for good occupancy of your cottage.
Dogs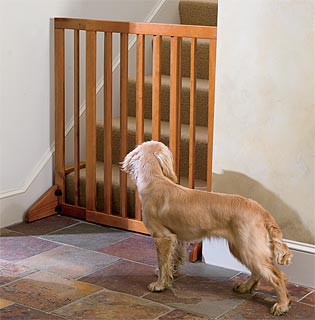 This isn't for every holiday owner or property but we generally strongly advise on accepting dogs. Where we are on Exmoor, in good walking country, allowing dogs can increase bookings by up to 45%. Most owners opt to charge a small additional fee to for those bringing dogs, to allow for extra cleaning after the stay and factoring in any associated wear and tear. We have two identical properties side by side, one which takes pets, one which doesn't. To date, the takings are nearly double on the pet welcome property. Stair gates can be a useful way of ensuring downstairs-only pet space.
Children
Once your holiday cottage is looking pristine it can feel daunting to allow little ones with sticky fingers to visit… However many families with children opt for UK holidays to avoid the expense and hassle of flying abroad. Families are a large part of the English holiday rental market. We rarely see difficulties or damages caused by children. Providing a cot and high-chair are extra avenues for attracting these potential guests.
Reviews
With the internet making information ever more freely available, people are increasingly turning to unbiased second opinions from those in the know – your previous guests. We do our best to encourage guests to rate their stays with independent 'Tripadvisor.' This gives holiday seekers confidence in taking the plunge and committing to booking. Of course, bad reviews can do a lot of harm, so read on to see some of our tips on ensuring they have a happy holiday…
The Holiday Experience
If you can meet, or even better, surpass your guests' expectation once they have stayed then you have a strong chance of a rebooking for the following year. Repeat bookings are a really good indication of the standard of your property. A holiday cottage without returning customers is never going to be a good business, as you have to resell all your rental weeks to a complete new set of customers each year.  This is why for new holiday properties, the first year is always the hardest. By the 3rd year you should be in full swing with a good handful of returning guests.
Our tips for happy guests;
Quality
Furnishings, fittings, finishes – as mentioned for making your photographic first impression. Make sure they hold up to expectations!
Remember you must have sufficient cutlery for the maximum number of guests you can accommodate. Matching sets and good quality utensils can make a big difference to the 'feel' of quality to a holiday experience. We often receive feedback from guests suggesting improvements be made in this area.
Cleanliness
Excellent cleanliness is essential throughout the property; guests can be surprisingly interested in cleanliness of the 'hard to reach' places like store cupboards, hidden corners etc. We advise a periodic 'deep clean' of your property to ensure everything is covered – it can be difficult for cleaners to cover everything between every change.
Lighting
Perhaps easily overlooked, particularly if you are more accustomed to visiting your property during daylight hours rather than having lived there yourself. Good lighting, particularly bedside lamps, over kitchen work-surfaces, and in living areas can go a long way to setting the ambience and comfort of your guests.
Attention to detail
To provide a memorable and impressionable experience, often the small things bring the most delight. Good quality soaps, towels, a few games in the cupboards or consideration for the 'extras' that make for an extra special stay rarely go unnoticed.
Holiday vs home
Remember what works well in a family home environment is not necessarily what people want on holiday. Keep potential clutter to a minimum, try and store anything that is not functional or aesthetic elsewhere.
Welcoming personal touches
Investing in the provision of a welcome hamper or bottle of wine can really set off their holiday to a good start, making any potential short-falls later on much more easily overlooked. We have found that guests frequently leave feedback or reviews saying how much this is appreciated. Personally visiting your guests on arrival goes a long way to making them feel welcomed and a sense of connection to you and your property – helping to ensure those repeat bookings. A handwritten personalised note or housekeeper to stand in your place are other possibilities if being there in person is not an option for you.

---
Of course, there is no such thing as a 'perfect' holiday cottage, as everyone has varying taste and expectations. Don't worry if this list seems a bit daunting – just aim high and you will find the benefits far outweigh the efforts involved. Feel free to ask us our advice on anything you are unsure of.
We hope you enjoy the satisfaction of seeing happy holiday-makers back again to your property each year – we at The Best of Exmoor certainly do.