About The Exmoor Dark Skies Festival
The Exmoor Dark Skies Festival runs from mid-October through until early November each year. Throughout this period, a series of fun and fascinating events will be held across Exmoor relating to the wonderous starry skies. You will find star-studded guided moorland walks and night sky photography. Or how about an Atro Party, with a Space Detectives interactive workshop, night forest walks, campfire and stargazing? 3D space dome experiences, magical moonlit swimming, pizza-fueled starry quizzes and more… In summary there will be something for everyone, whether you are a keen enthusiast or looking for family-friendly entertainment.
Exmoor Dark Sky Festival Program
Follow this link to a PDF of the Exmoor Dark Sky Festival Program of events for 2019 
Exmoor Dark Sky Reserve
In our modern world of city lights and air pollution, there are fewer and fewer places where the dark night sky can be fully observed in all its beauty. In recognition of the incredible starry skies visible here, Exmoor National Park was awarded Dark Sky Reserve status in 2011 by the International Dark-Sky Association. The first to be awarded in Europe, and only the second worldwide. Chuffed to bits to receive this recognition, the National Park will be working together with businesses, councils and local individuals to help preserve the fantastic low light pollution levels here.
To step outside on a dark night, here on Exmoor it is possible to see up to 3,000 stars with the naked eye. Compare this to the 200 or so visible in a city environment and you can quickly appreciate the difference this rural landscape offers. Few people would argue that gazing into the velvety blackness of a night sky studded with stars isn't somewhat a special experience.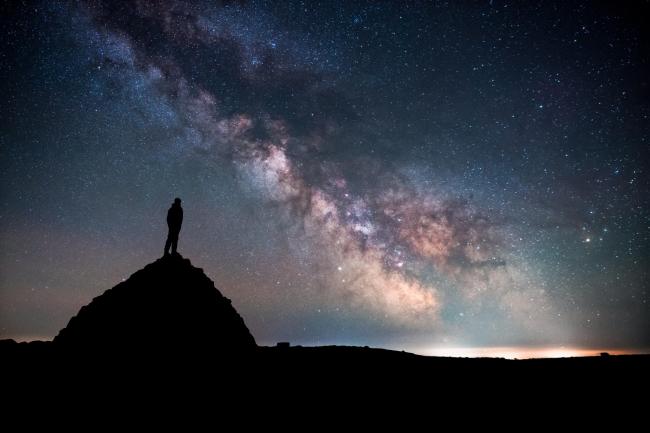 Exmoor Dark Skies Festival Accommodation
Events are held across the whole of Exmoor, with dark skies galore overhead wherever you choose to stay. For an overview of all our self-catering accommodation available for the dark skies festival, follow the link below

Accommodation across Exmoor
Accommodation in Porlock Weir
Accommodation in Porlock
A few particularly good spots known for fantastic star gazing are County Gate, Brendon Two Gates, Webbers Post, Haddon Hill and Wimbleball Lake.
For accommodation near:
County Gate and Brendon Two Gates follow this link (Malmsmead)
Webbers Post follow this link (Luccombe or Wooten Courtenay)
Haddon Hill and Wimbleball Lake follow this link (around Bampton)
Other posts may also be interested in:
Things to Do on Exmoor through November & December 2018