Porlock Circular Walk
Find details below of a 4 mile, circular walk starting from Sparkhayes Lane, Porlock. This walk is over fairly level terrain and should take around 2 hours.
Click here to find accommodation in and around Porlock
Porlock Circular Walk directions
Walk along the lane until you see the entrance to the campsite. On the opposite side of the road is a footpath. Follow this until you reach the road at Villes Lane. Follow the road to the end of the tarmac and continue down the path following signs to Bossington. You come out at Bossington Lower House, originally a farm.
Turn right to walk up through the village. At the green keep left, over the road bridge and continue along the road to Lynch. A little after Lynch you will find a footpath sign pointing across fields to your right.
Take this path across two fields and into a small wood. The path brings you out into a third field, at the top of which a stile brings you onto the busy A39 by New Bridge. A gate on the far side of the bridge and road leads you into another field.  Cross this field to West Luccombe.
Follow the road out of West Luccombe signed to the Filter Station. You can detour briefly at the turn to go ahead to the packhorse bridge at the entrance to Burrowhayes Farm. After a climb of about half a mile, fork right down towards Porlock. Continue down the road for another half mile to the road junction at Doverhay. Keep right down the road to return to the high street. A left turn will take you back to the start of the walk.
See the details and information below.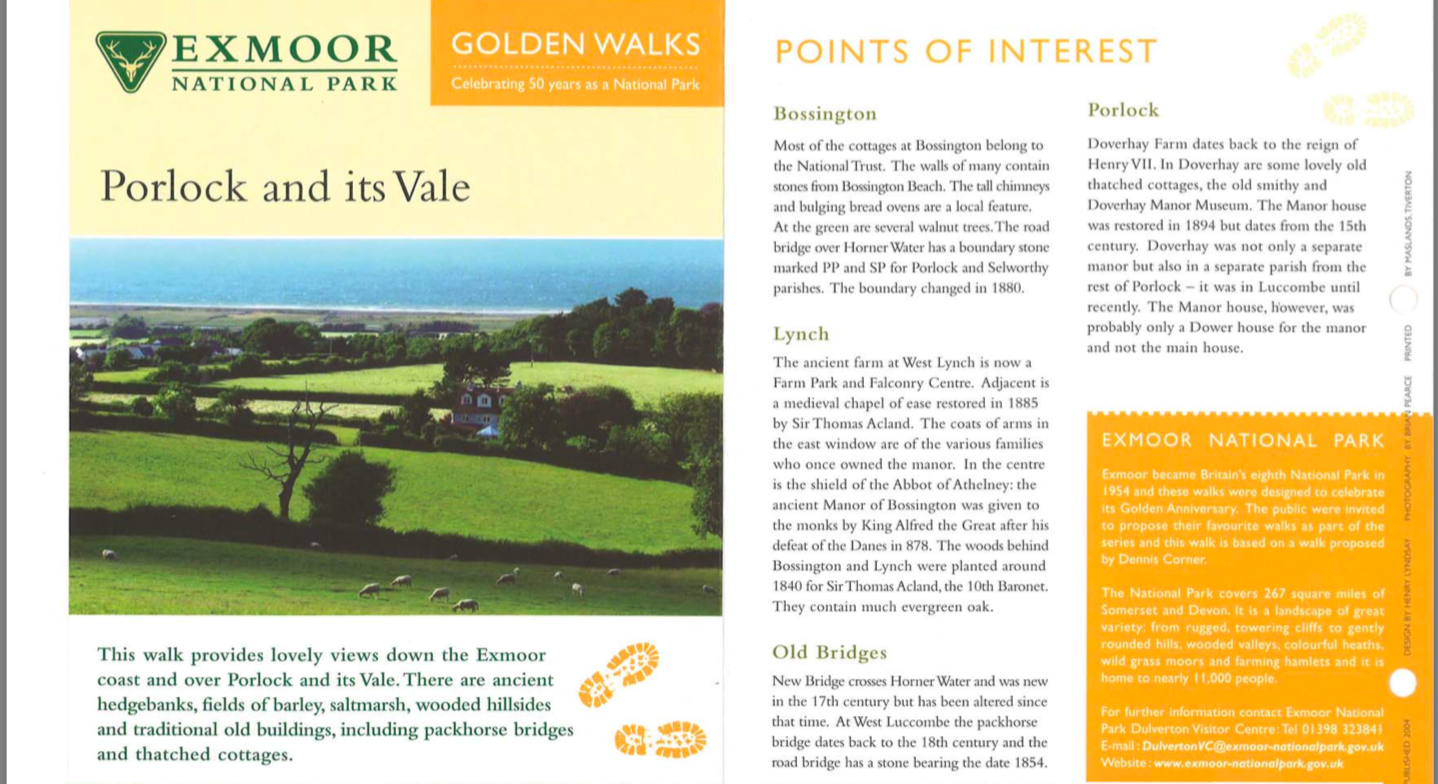 Splatt Barn, Porlock. Self catering accommodation sleeping 4 guests.