Porlock is well loved by visitors to Exmoor, offering an authentic view of traditional village life in this beautiful part of the world. Set in Porlock Vale, between the rolling hills of the Exmoor coastline and the sea, the streets twists and turns between characterful cottages, shops and galleries, pubs and tea rooms.
The surrounding landscape offers a bit of something for everyone. The flat expanse of the vale extends to Porlock Bay over the marsh and shingle ridge, a Site of Special Scientific Interest with plenty of unusual species of flora and fauna to find. Head up to the east to find Selworthy Beacon for impressive views across the Bristol channel, a stunning place to get away from it all and enjoy the coast space. Heading south will take you in-land up winding lanes through to pretty woodlands and up on to Webbers Post. Travelling on to the west takes you up the infamous Porlock Hill – follow the road up its steep bends to rise up to dramatic moorland views over Exmoor and the coast.
Porlock Village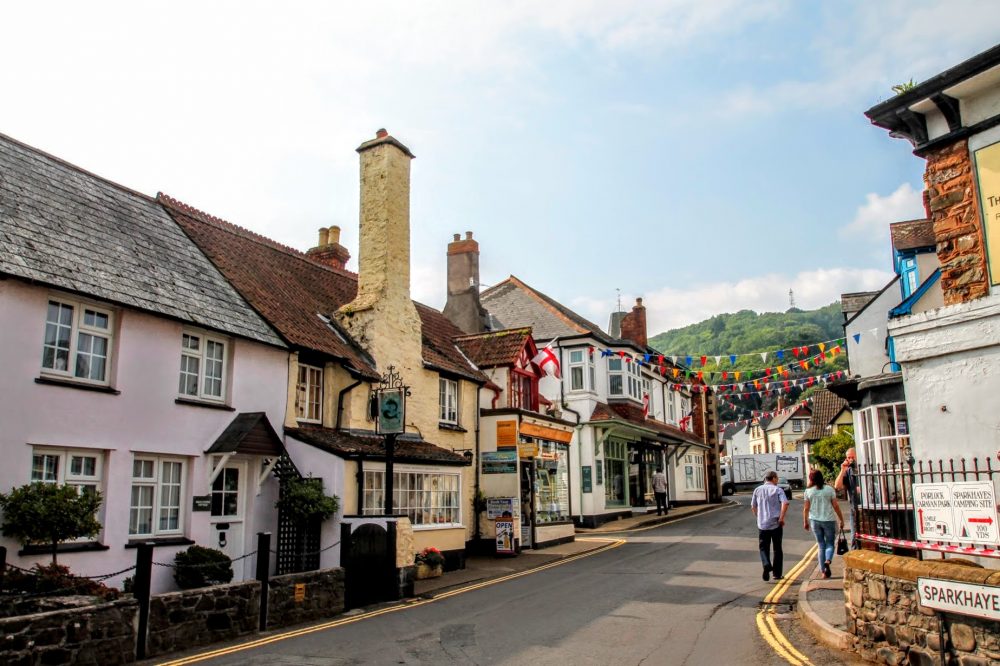 In an age of the 'decline of the high street,' you will be heartened to find that there is no shopfront left empty here. In fact, there isn't much you can't find in the village whether you are a visitor or local resident. A traditional butcher, pharmacy, post office and hardware store sit amidst a selection of locally owned and run shops, pubs and cafes. 
For just about any information you would wish to know about Porlock or the surrounding area, pop into the Tourist Information Center – more of a community hub than a holidaymaker trap. Here you will find a friendly team of volunteers prepared to help you with any subject.
Cafes & Tea Rooms
A very 'West Country' past time, why not find somewhere in the village to enjoy a cream tea. Homemade traditional scones served with thick clotted cream and strawberry jam and a pot of tea – no need to feel guilty, this is an obligatory mid-afternoon affair when visiting Somerset.
Pubs & Restaurants
Shops in Porlock
We hope you notice the abundance of independent shops run by locals here. Peruse for homewares or clothes, or browse in galleries of talented Exmoor artists.
Clive Down Butchers – traditional butcher on the high street
The Big Cheese – cheesemonger and delicatessen
Jana Henrie – ladies clothing
Handmade Exmoor – expertly made local crafts
Exmoor Rambler – outdoor clothing and equipment
Porlock Parking
There are three car parks in the village – Main/Central Car Park (off the high street), Village Hall Car Park, and Doverhay Car Park. The Main car park charges £1 (1hr), £2 (2hr), £3 (4hr) or £5 (all day).  The Village Hall allows up to 2 hours of free parking. Doverhay £0.80 (1hr) or £1.50 (2hrs, max)
Map of Porlock

Things to see and do in and around Porlock
Admire the view from Selworthy Beacon
A high point with superb views at 308 meters above sea level. Access the area from Minehead, passing through Minehead higher town. There are lots of lovely walks from the top, not forgetting the South West Coast Path, which starts its journey in Minehead to carry on around the whole of the south-west coast.
Only a short drive west of Porlock, follow the road along the coast to the small harbour hamlet of Porlock Weir. A secluded spot with a few great spots for bite to eat. Breathe in the sea air as you wander around between sailing boats and along the pebble beach.
The smallest Church in England, nestled into the hills just to the west of Porlock and Porlock Weir, Culbone Church makes a lovely endpoint for a woodland walk along the coast.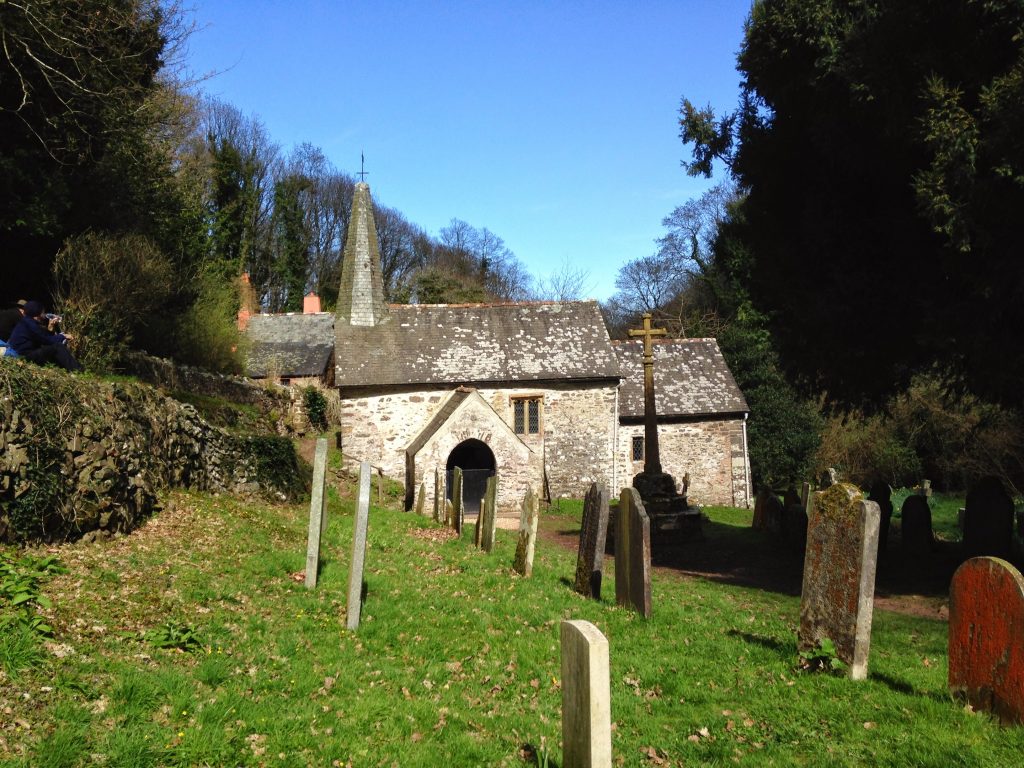 Visit Doverhay Manor Museum
Run by a group of enthusiastic volunteers, the Doverhay Manor Museum (also known as Porlock Museum) is a great place to go to learn more about the history of Porlock and the surrounding communities. Open through the summer months (1st May – 28th September) Monday to Saturday, free admission.
Amble through Greencombe Gardens
A woodland garden full of rare and wonderful plants, Greencombe Gardens offers an organic showpiece of international renown. Sheltered under canopies of oaks, conifers and hollies you will find carefully nurtured camellias, lilies, roses and more all grown using organic, traditional methods.
Get involved at the Exmoor Owl and Hawk Centre
Get stuck in at the Exmoor Owl and Hawk Centre, where you can fly an owl to your gloved hand or watch the amazing flying bird displays. Book a 1 hour, half day or full day bird of prey experience – private sessions for groups of up to 4 people.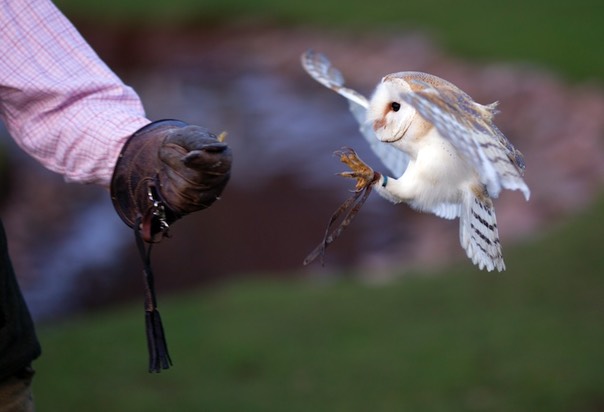 Step back in time at Allerford Museum
Relaxed and informal, Allerford Museum is situated a mile east of Porlock in the small hamlet of Allerford. Also known as the West Somerset Rural Life Museum, here you will find a collection of memorabilia and ancient artefacts that to give you a sense of rural life in years gone by.
Find some space at Bossington Beach
Porlock Bay stretches between Hurlstone Point and Porlock Weir and includes the beach, ridge and salt marsh (see below). This huge shingle curve sits between the Bristol channel and farmland of the vale. The River Horner runs down from the village of Bossington, seemingly disappearing as it seeps through the shingle to reach the sea.  The best place to access the beach is the National Trust car park in Bossington village, only half a mile from the beach itself.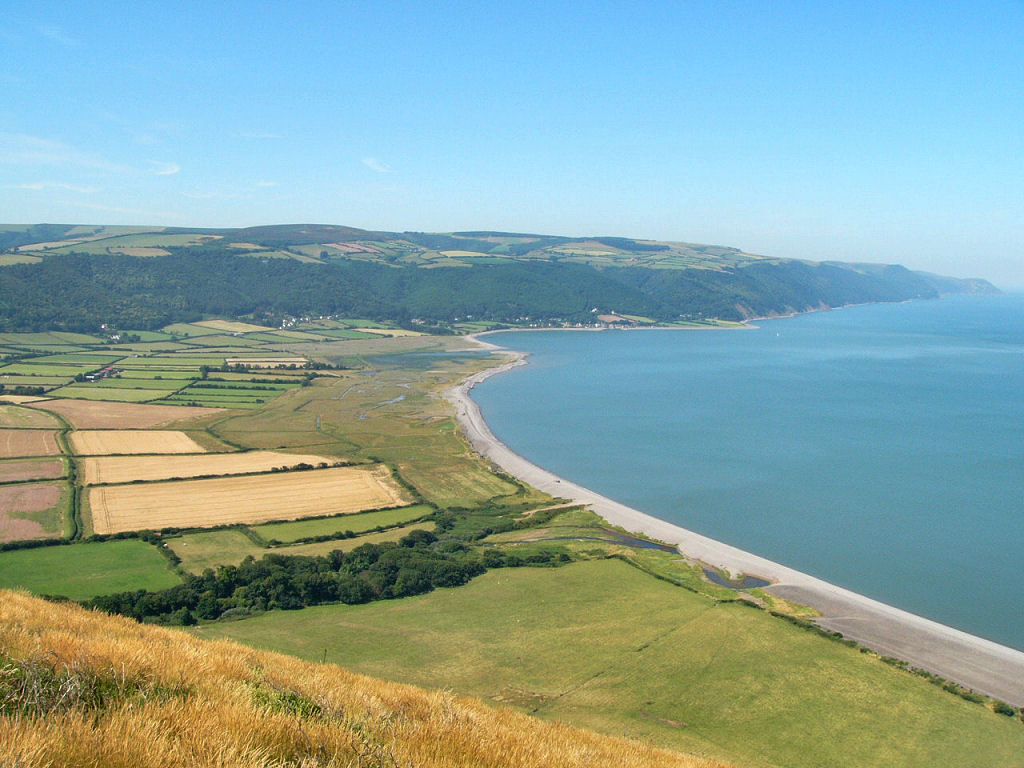 Walk along Porlock Ridge and Salt Marsh
Porlock Salt Marsh is a biological site of Site of Special Scientific Interest, for its active geomorphological features. A shingle ridge was formed naturally over thousands of years, which formed a barrier between the sea and the flat lowlands behind it. The geographical balance of factors maintaining the ridge eventually evolved to leave the ridge vulnerable, finally resulting in a catastrophic breach in a storm of October 1996. There is now an expanse of tidal saltwater marsh, supporting varied unusual bird and plant species.
Porlock Hill
Travelling west through the village, you will find your way to Porlock Hill. Infamously steep, this twisting road climbs at a gradient approaching 1:4 at times. As the steepest A-road in the UK, the road attracts various athletes from cyclists to runners, looking for a challenge that really gets the muscles burning. The road climbs over 220 meters in just under a mile, winding from the village up to the idyllic open moor above.
For anyone a little daunted by the climb, there is an alternative toll route that follows a more relaxed 1:14 incline.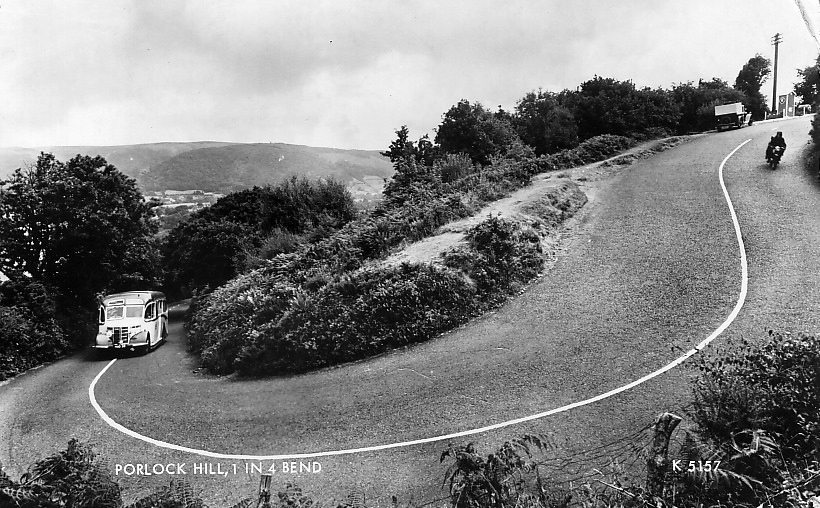 Walking from Porlock
As described above, the landscape offers varied walking terrain all within easy reach of Porlock.
See this post for a circular walk from Sparkhayes Lane, Porlock.
Follow this link for more walks around Porlock
Accommodation in Porlock
If you are looking for self-catering holiday cottage accommodation in Porlock, feel free to browse our collection or get in touch with us. We are based just down the road – Porlock and Porlock Weir are our specialist areas of expertise!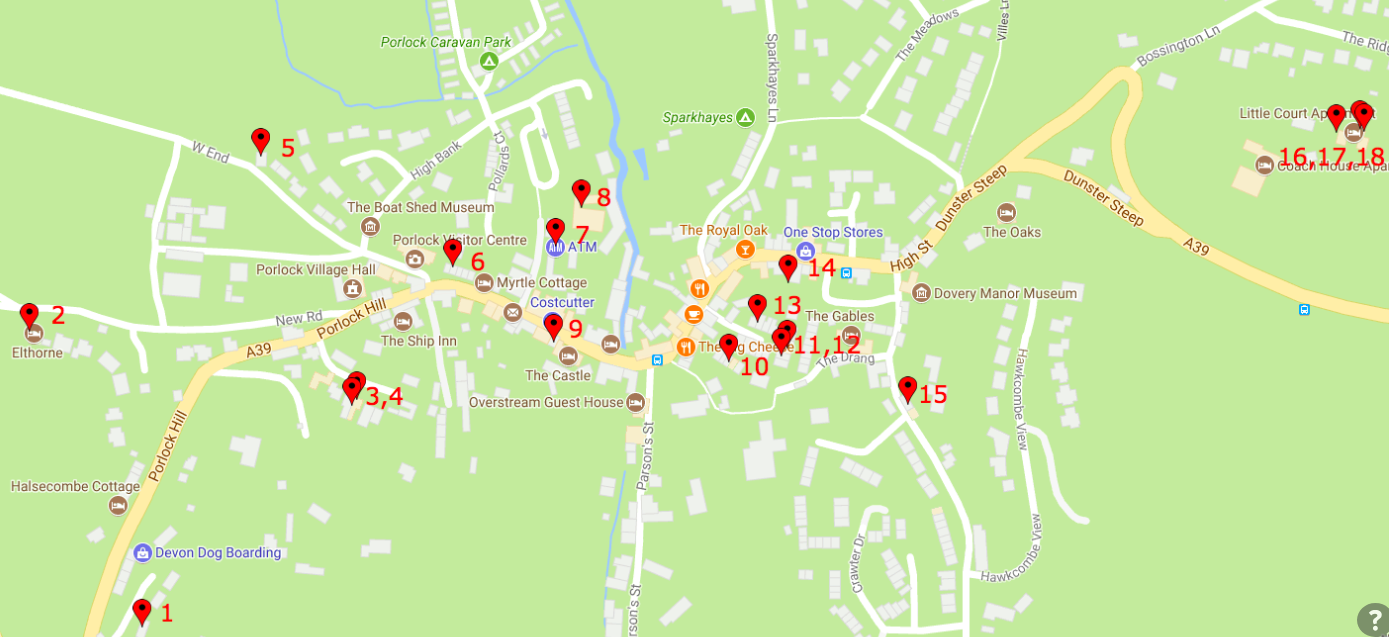 We have numerous other cottages near Porlock and across Exmoor.
Other posts you may be interested in: