Kilve Beach near Watchet is a fascinating stretch of the Jurrasic coast. Grand limestone cliffs back the slate and shingle beach, with interesting rock formations sweeping the shoreline. There are impressive fossils dotted around, and plenty of rock pools to explore if you are looking for something to entertain the kids. Similarly, the ever-changing shapes and curves give plenty of material for keen photographers. Or perhaps head for a walk – you'll be surprised how far you can get (in a sturdy pair of boots!)
A large grassy area behind the beach makes a great spot for a picnic or head to the nearby Chantry Tea Gardens
Geology and fossils
Rhythmic sequences of limestone, marls and black oil-rich shales form the striking landscape. Ammonites are the most common fossils but it is also possible to find various reptiles and belemnites. Ammonoids are an extinct group of marine molluscs, most closely related to living 'coleoids' (ie squid, cuttlefish, octopus). It's worth noting, you can take photographs but no the originals! The area is an SSSI (site of special scientific interest) prohibiting removal of the fossils.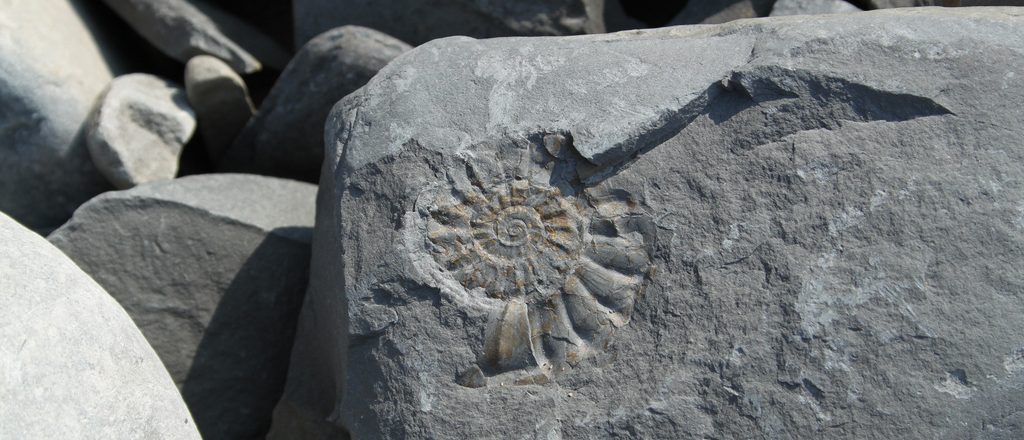 Is the Beach dog-friendly?
Dogs are welcome on the beach all year round. The large stones may be more of a challenge for small dogs or those less mobile, or those after a sprinting ground. However, there is a large grassy stretch above the beach allows for the little ones of those wanting a blast after a ball,  and the rock pools certainly make for great sniffing and exploring.
Directions to Kilve Beach and Parking
Turn off the A39 in Kilve at the post office, following a narrow lane towards the coast. This will lead you to the car park, available for visitors to the beach (pay and display).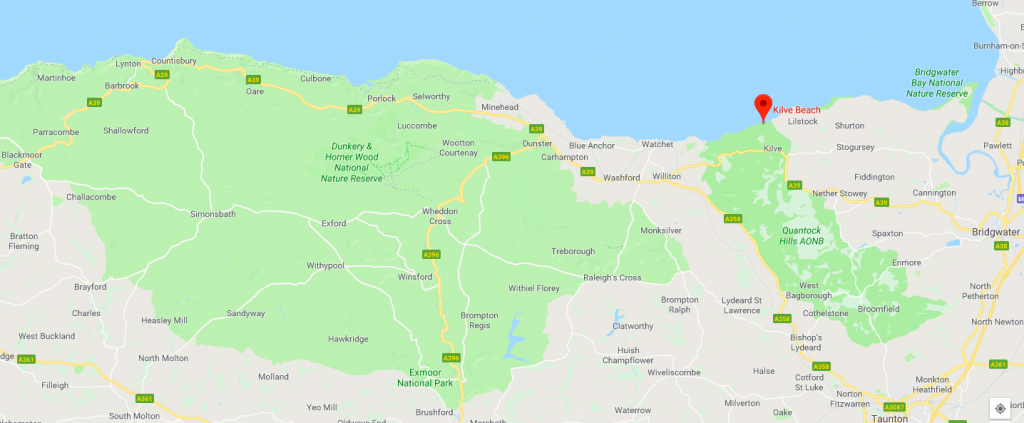 Kilve Tide Times
It's well worth looking out for low tide in order to really make the most of this beach. Have a look here to see if you can coincide a visit here with low tide.
For holiday cottage accommodation near Kilve and across Exmoor follow the link below;

You may be interested in the following posts;
Our Top 10 Things to Do on Exmoor