It's raining, it's pouring… But don't let that dampen your spirits! There's still loads to see and do across Exmoor. Here are our Top 10 Rainy Day Things to Do on Exmoor – in no particular order, see what tickles your fancy! Like water off a ducks back, suddenly the rain just ain't so bad…
Get Your Skates on at the Minehead Eye
Skate, scoot and climb at the Minehead Eye! In addition to an indoor Skatepark, the Minehead Eye houses a bouldering room, music recording/rehearsal facilities, a cafe and licenced bar. Food is available from the cafe, where you can also connect to free wifi while watching the skaters from the viewing gallery.
Visit the Vintage Lynton Cinema
For a vintage cinema experience, try Lynton Cinema. Not quite your average cinema, at Lynton the maintain the days of old with a personal service and a very reasonable price! 

Explore Dunster Castle
There's loads to see in Dunster Castle, with rooms upon rooms to explore and discover. Learn about how the servants used to live or go on a tour of the old castle kitchens. Also see here the working watermill and some lovely gardens to stroll if your rainy day isn't too torrential!
Rainy day? Get Wet Anyway!
One way to embrace the rain is to leap right in! Try coasteering or kayaking, windsurfing or stand up paddleboarding – once you're in a wetsuit, the wetter the better! Get in touch with local companies Exmoor Adventures or Channel Adventure, offering tutorage and kit hire. Wimbleball Lake also offers opportunities to get out on the water.
Tiverton Museum of Mid Devon Life
Get a feel for the traditional ways of life in the Tiverton Museum of Mid Devon Life. With some brilliant reviews on TripAdvisor, don't just take our word on it for this one!
Sample some Cider at a Cosy Pub
There are some great pubs across Exmoor – why not sample some Somerset Cider whilst propping up the bar in a cosy pub? Have a look at Woods Bar and Restaurant (Dulverton), The Lutrell Arms (Dunster) or our Places to Eat page.
Explore on the Move – Driving Routes
One way of getting to know Exmoor while keeping out the rain is to jump in the car and go for a drive. The Exmoor roads make for much more enjoyable driving than your typical A to B commute; traffic will no doubt mostly consist of four-legged road hoggers. Watch out for the Exmoor ponies, sheep or even the odd highland cow. Have a look at our East Exmoor Driving Route for some inspiration.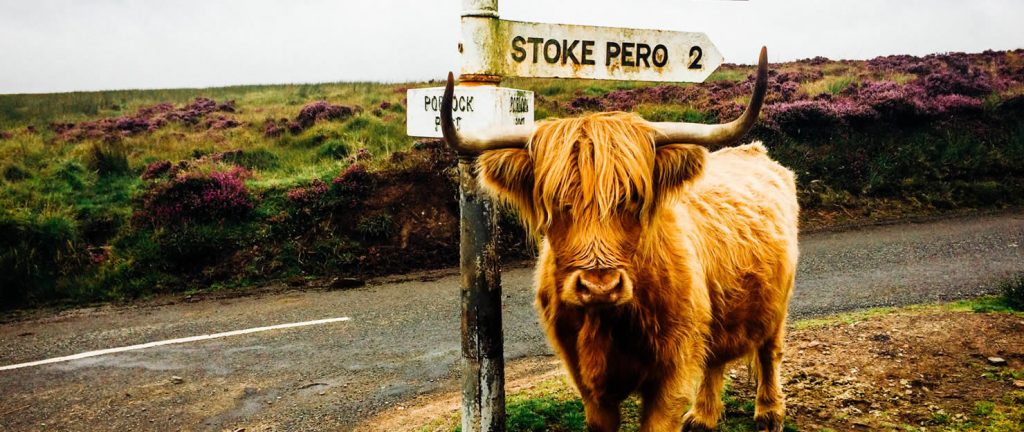 See the Bees at Quince Honey Farm
If you're hungry for honey or intrigued by bees, stop off at Quince Honey Farm. Here you can get involved in an interactive experience suitable for all ages. A close-up exhibition of active bee colonies, learn about honey production from hive to jar.
Cradle a Cuppa… Cream Tea!
A local delicacy! Why not find pop into a cute little tea room for an afternoon cream tea – Somerset stylee, of course. When you're on holiday, you most definitely don't need to feel guilty about a bit of extra cream (especially on a rainy day!)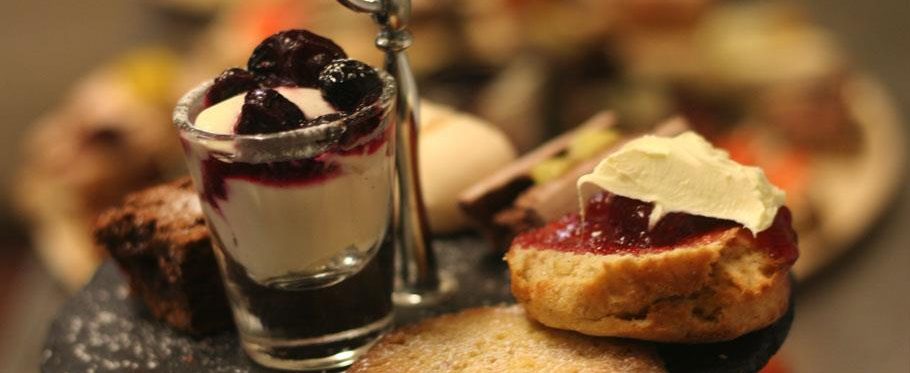 Snuggle Up by the Fire
Ahh well, sometimes it's not so bad just to stay put, especially if you're in one of our cute n cosy cottages… Log fires, four posters, old oak beams – perhaps some time in sounds quite nice, actually..?
Use the side menu or click on the link below to explore all (the best) cottages across Exmoor – come rain or shine, we're sure you'll love it here…