The Best of Exmoor
Oare Manor Cottage, Oare
Nr Lynmouth
7
Guests

4
Bedrooms

2
Bathrooms

pets
welcome
Oare Manor Cottage is a unique property in one of the most beautiful valley's known as 'Lorna Doone Country'. The property sleeps up to 7 guests in 4 bedrooms and the offers luxury holiday accommodation for family groups or friends looking for something special in a peaceful and tranquil location.
---
---
The region
Peace, tranquillity and nature are available at Oare Manor Cottage and its surrounds in equal measure. Exmoor is truly a unique area in England where rugged coastline meets the outstanding beauty of the moors and surrounding countryside. Nothing else in England comes close to mat...ching the fantastic contrasting scenery that you will find in this stunning place. Exmoor National Park is an area of 267 square miles and the valley in which the cottage sits is entirely peaceful with absolutely no noise or light pollution. You can sit in the garden and marvel at the complete peacefulness, the total lack of road noise, the absence of aircraft noise and a sense of tranquillity that is increasingly hard to find.

From the rugged coastline that features the highest cliffs in England to the moors that rise up to 1500 ft this is not surprisingly a paradise for wild birds and animals. There is even the possibility of spotting one of the beasts of Exmoor, a breed of Big Cat closely associated with the Puma that is believed to be not merely present but quite probably increasing in number. Though seldom seen there are plenty of photographs of their footprints and evidence from farmers that the Big Cat is alive and well in this part of the world. But you are far more likely to see the wild red deer, the Exmoor Ponies that roam freely over the moor, kestrels, snipe, and along the coastline rare peregrine falcons, curlews and even oyster catchers. In the rivers you could be lucky enough to see otters which at one time were close to extinction but are now making a comeback.
+ More
Exmoor is also a place where you will find great food. Porlock (7 miles away) is home to a number of restaurants and pubs, including 'The Cafe at Porlock Weir', an excellent restaurant. In Porlock you will also find 'The Cheese Shop' which has been featured in the Sunday Times with a splendid range of French and English cheeses on offer, a wide selection of delicatessen fare. There is also a fine family butcher in Porlock and another in Minehead.

The closest place to eat and drink from the cottage is the Lorna Doone Arms which is just beyond the packhorse bridge in Malmsmead, approx 0.5 miles away. They serve meals (eat in or take away), teas/coffees and is also licensed so you can enjoy a couple of drinks with a meal too. Please note that they usually close around 5-6 pm though, and is usually closed during the winter season (October to Easter). Beyond Malmsmead, there are further choices within 10 minutes in the car; The Staghunters Inn in Brendon, plus a selection of restaurants and pubs in Lynton and Lynmouth (approx 6 miles away).

LYNTON
Distance 6 miles from Oare Manor Cottage.
Rising Sun 01598 753 223
Vanilla Pod 01598 753 706
Oak Room (Tapas) 01598 753 838

LYNBRIDGE
Distance 7 miles
Nartnapa Thai Kitchen

Exmoor is renowned for being a fabulous area for walking, cycling and horse riding. Oare Manor Cottage is in a wonderful situation for exploring, however you want to do it!
Recommended transport links
ferry port
Portsmouth or Plymouth
More tips on how to get there
Full arrival information will be sent once your booking is paid for in full.
Weekly price trends
Property Photos
---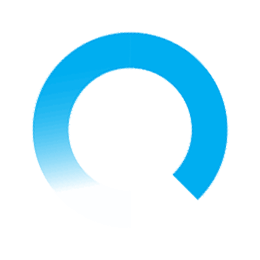 Key
Booked

Colour

Possible arrival days

Available

Best value arrival day
for a 7 night break
7 Guests maximum. Infants don't count toward the number of guests.