See details below for a circular walk starting and ending in Exford Village. This 3.8 mile walk should take around 2 to 2.5 hours. With a height gained/lost of 180 meters, this is categorised as an easy to moderate walk.
Click here to view Cottages in Exford
See the detailed instructions attached to direct you from the bus stop by the green. After following the River Exe downstream, you gain elevation over cultivated Exmoor to give panoramic views across the moor. Return through a hidden valley before completing the loop back to Exford Village
Please see the revisions below (update June 2018)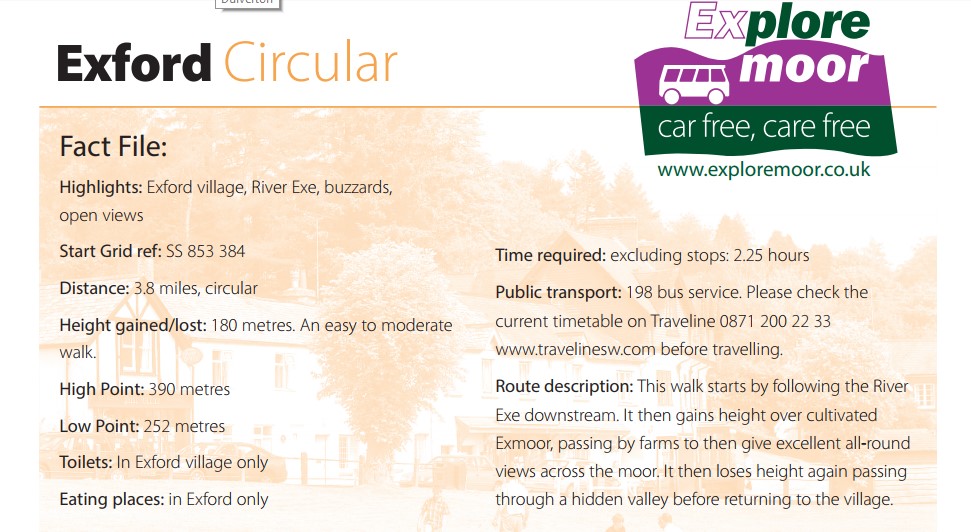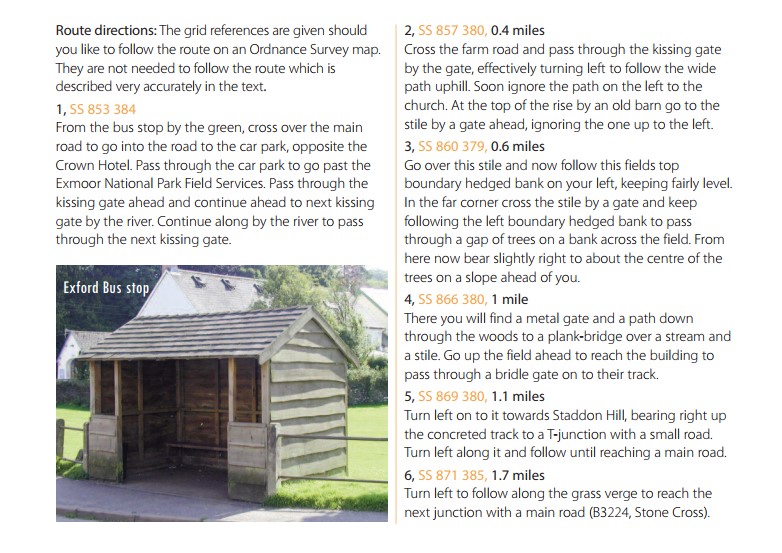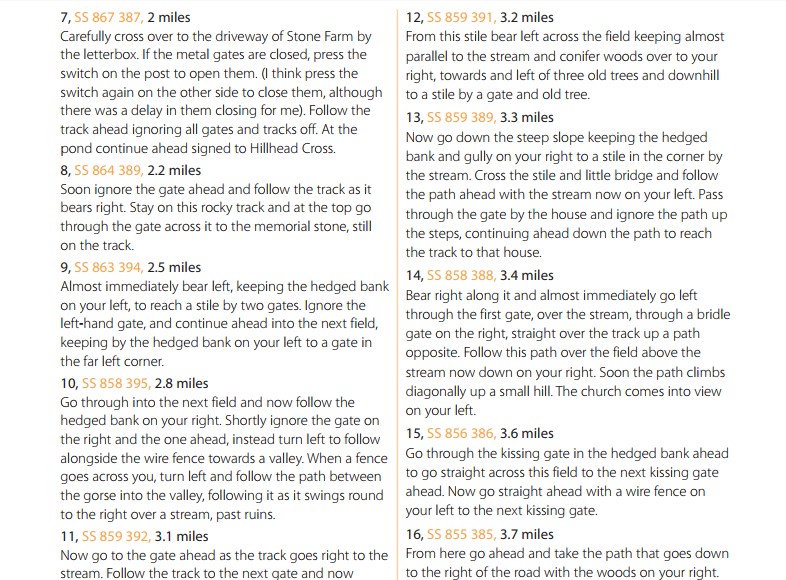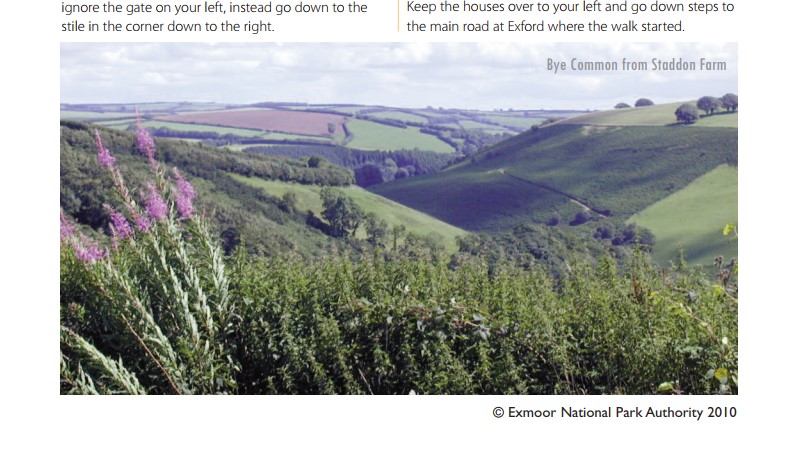 Paragraph 10
… on your right. At the signpost by the first gate on the right turn left across the field and as you descend the slope you will see the start of a wide stony path. Follow this path over a stream, past ruins.
Paragraph 13
… by the stream. Cross the stile to reach a signpost pointing uphill along a narrow path to Exford. Follow the path to a housing estate and continue downhill to the right of the houses until it reaches the main road. Turn right to return to your starting point.
---
You may also be interested in;
---
---
---
For nearby accommodation, see our holiday cottages available in and around Exford