Spring may feel a little way off, but the incredible Snowdrop Valley near Wheddon Cross on Exmoor welcomes in floral life for the new year. 'Snowdrop Valley' has developed its name for obvious reasons – a hidden vale on Exmoor National Park where thousands if not millions of this delicate tiny flowers erupt en masse, creating a spectacular display on the woodland floor. Recognised as an annual event since 1998, the local parish council run a park and ride system to allow visitors to appreciate this natural remarkable sight.
The land is privately owned but open to the public via bus services or accessible by walks of varying length
Useful information on Snowdrop Valley
Snowdrop Valley is open to the public from Saturday 25th January to Sunday 23rd February inclusive (dates for 2020)
Bus Services
A park and ride bus service run from Saturday 8th – Sunday 23rd February.  Depart regularly 10:30am – 3.30pm. Last bus back from valley 4:30pm. Return fares; Adult £6.00 Senior Citizen £5.00 Children 5-15 £2.00
Children under 5 free. Dogs carried at driver's discretion.
There is walking access only outside of these dates.
Parking
Car parking for £2 at Exmoor Farmers Market, TA24 7DT. The parking price includes a walking map.
(There will be no parking here on the 5th, 12th and 19th February and only limited parking in the village)
Walking
You can also access the valley on foot, via footpaths and bridleways. Dogs are permitted on all public footpaths (and on leads within Snowdrop Valley)
Reviews
Read TripAdvisor reviews from visitors to Snowdrop Valley
Photos
Walks
See map and follow the marked route from the long stay car park.
Allow at least 1½ hours for a return trip, note the tracks can become very muddy.
Snowdrop Valley Short Walk, 'Walk 1'
Approximately 30 minutes, 1 mile
Medium walk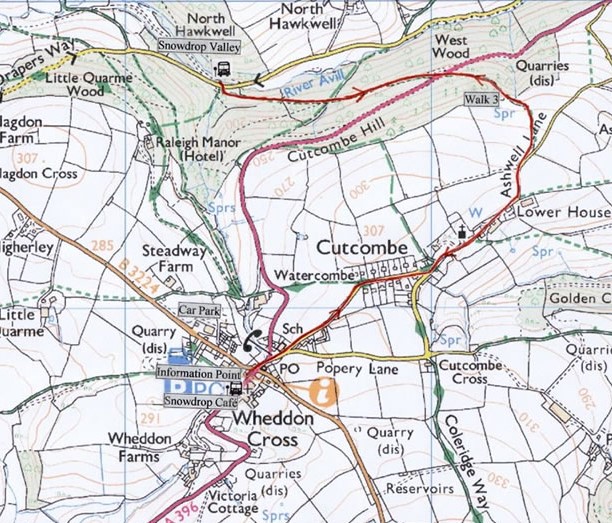 Long walk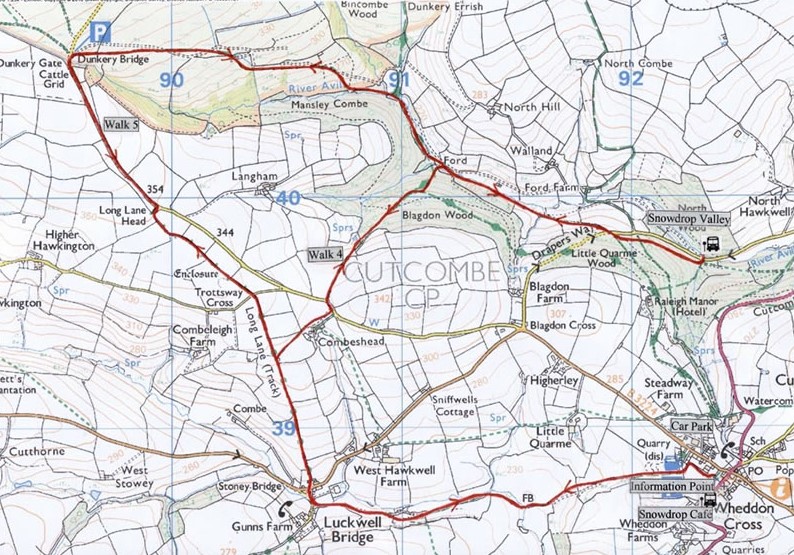 For more information on the walking routes, see http://www.wheddoncross.org.uk/snowdropvalley.htm
Self-Catering Holiday Cottage Accommodation around Snowdrop Valley
There is so much more to see across Exmoor, why not come to stay? Find self-catering accommodation near Snowdrop Valley to take a mini-break to Exmoor. Follow the links below for more information on availability and pricing.

Supporting a local school and business
Exmoor Weldng Ltd is raising funds for Cutcombe Primary School during Snowdrop Valley. At just £6 each these beautiful snowdrops are great value, and the school will receive a donation of £2 for each one sold! Call 07805 498002 if you are unable to come to Snowdrop valley, but you would like to purchase
Other posts you may be interested in: